DLT Framework in Gibraltar came into force on January 1, 2018, making this British overseas peninsula the first jurisdiction in the world to deliver a framework that regulates blockchain. It included all blockchain, cryptocurrencies based on this technology, exchanges, and all sorts of businesses that use one way or another DLT to power their services or products. Gibraltar's nine principles-led approach facilitated a thorough and swift engagement between businesses and regulators while also allowing flexibility for guidelines to evolve alongside the blockchain sector. The first company ever to be licensed was the Gibraltar Blockchain Exchange (GBX).
The government of Gibraltar and financial regulators began talks about regulating this sector back in 2014. The idea underlying these talks was a "uniquely receptive and progressive attitude" and ended up with the creation of the Cryptocurrency Working Group. "When the government of Gibraltar decided that it wanted to regulate the blockchain industry in 2014, it started working closely with the private sector to identify what the most appropriate form of regulation should be. The aim was to create a principles-based regulatory framework that would be appropriate for blockchain and cryptocurrency businesses and also flexible enough to remain relevant as new technologies develop," said experts Anthony Provasoli and Serhii Mokhniev.
This has resulted in a flexible principles based approach that acknowledges individual business models and the unique attributes of each Fintech business, whilst adhering to the Gibraltar's government desired standards. Likewise, as pointed out by Manisha Patel from The Fintech Times, the legislation does not place restrictions on the advantages brought about by the blockchain technology, nor does it interfere with the decentralised concept on which this industry is founded. The aim of the legislation is to regulate DLT-related activities in order to create a safer environment for these firms to operate in, with a strong emphasis on consumer protection. "The main focus is on integrity, corporate governance, risk management, protection of client assets and IT security. The firms that embrace this and are able to satisfy the regulatory requirements are likely to enjoy a competitive advantage in this fast moving industry," the expert said.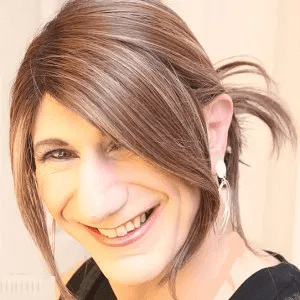 It is important to recognise that there were various people that were instrumental in establishing these regulations in Gibraltar. For example, in October 2016, Sian Jones joined the Government of Gibraltar's DLT working group with the Gibraltar Financial Services Commission (GFSC). Siân became a consultant for what developed into DLT Regulation, which came into force In January of 2018. People were interested in what Siân had to say due to her background in regulatory compliance. She understood the old financial services world – the traditional one – but also the technological. Straddling these two disciplines was to her advantage, and she soon began advising start-ups in her consultancy career and became a key in the implementation of  the DLT regulations of Gibraltar.
Joey Garcia, a partner of the law firm Isolas, who also co-chaired the Gibraltar Government working group/think tank on digital currencies and was a key driver in developing the policy and framework in respect of Gibraltar's position on digital currencies and the DLT Regulations.
Scope of the DLT framework
The DLT Framework applies to all businesses that use blockchain as a way of business. In fact, it will apply to all natural and legal persons that use the DLT for business activities engaged in "the transmission or storage of value belonging to others" and which are not subject to other existing legal regulations. Such business activities include, for example, centralised virtual currency (VC) administrators, VC wallet providers, trading platforms, VC exchanges, payment service providers, issuers of asset-backed tokens, pre-loaded VC, vouchers and wallets, and peer-to-peer gaming platform operators. It is important to note that some types of businesses related to VC fall outside the scope of the new regulatory frameworks, such as decentralised VC schemes (e.g. Bitcoin), DLT software developers, users purchasing goods and services with VC, and investment in VC for private purposes. It is also proposed that investment advice about VC will not fall within scope of the new DLT framework.